2018年 05月 26日
りっつーらっくーりっつーらっくー♪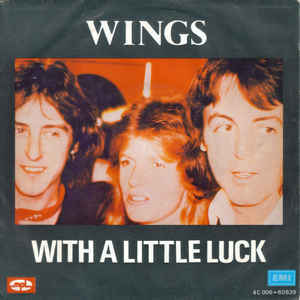 May 26, 2018 9:00-11:00PM
Hits Around the Clock The 70s
on Shonan Beach FM 78.9MHz
出演:人見欣幸
9:00- [top 10 hits of 40 years ago/from Billboards's Hot 100 charts]

 [No.10.]
On Broadway
/George Benson
 [No.9.]
Count on Me
/Jefferson Starship
 [No.8.]
Imaginary Lover
/Atlanta Rhythm Section
 [No.7.]

If I Can't Have You
/Yvonne Elliman
 [No.6.]
Feels So Good
/Chuck Mangione
 [No.5.]
The Closer I Get to You
/Roberta Flack with Donny Hathaway
 [No.4.]
 [No.3.]
You're the One That I Want
/John Travolta & Olivia Newton-John
 [No.2.]
Too Much, Too Little, Too Late
/Johnny Mathis and Deniece Williams
 [No.1.]
10:00-
 [no.76初登場]
Miss You
/The Rolling Stones
 [no.85初登場]
Can We Still Be Friends
/Todd Rundgren
 [thank you, EXCITING HIDEKI!/2]
Y.M.C.A.
/Village People, no.2US/no/1UK in '78-9.
Your Mama Don't Dance
/Loggins & Messina, no.4/72-3
That's the Way (I Like It)
/KC&The Sunshine Band, no.1/75
 [album pick up: Draw the Line /Aerosmith, '77-8.]
Get It Up
Sight for Sore Eyes
The Hand That Feeds
Critical Mass
 [album pick up: Perfect Angel [deluxe edition] /Minnie Riperton, '74.]

Perfect Angel [extended version]
 [ending BGM]
Super Bad [part 1&2]
/James Brown, no.13/70
人見 "Hit Me!" 欣幸, '18.