2018年 01月 27日
曲と風貌にけっこうギャップがあるバンドではあります(笑)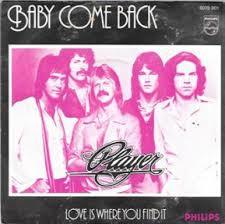 Jan. 27, 2018 9:00-11:00PM
Hits Around the Clock The 70s
on Shonan Beach FM 78.9MHz
出演:人見欣幸
9:00- [top 10 hits of 40 years ago/from Billboards's Hot 100 charts]

 [No.10.]
(Love Is) Thicker Than Water
/Andy Gibb
 [No.9.]
Just the Way You Are
/Billy Joel
 [No.8.]
 [No.7.]

How Deep Is Your Love
/Bee Gees
 [No.6.]
We Will Rock You [side B]
We Are the Champions [side A]
/Queen
 [No.5.]
Slip Slidin' Away
/Paul Simon
 [No.4.]
You're in My Heart (The Final Acclaim)
/Rod Stewart
 [BGM/and... No.15!]
Dance, Dance, Dance (Yowsah, Yowsah, Yowsah)
/CHIC
 [No.3.]
 [No.2.]
Short People
/Randy Newman
 [No.1.]
 [no.91初登場!]
You Really Got Me
/Van Halen
 [UK chart]
Lovely Day
/Bill Withers, no.19[no.32US]
Jamming
/Bob Marley & The Wailers, no.15.
Mull of Kintyre
/Wings, no.1.
 [album pick up: ALL 'N' ALL /Earth, Wind & Fire]

I'll Write a Song for You
Magic Mind
Runnin'
Brazillian Rhyme [interlude II]
Be Ever Wonderful
 side b of "All 'n' All"
 [爆弾!

I Remember Yesterday
/Donna Summer, no.14/77UK
 from her album I REMEMBER YESTERDAY, no.18/7US
人見 "Hit Me!" 欣幸, '18.