2018年 12月 08日
いえ~い遂に!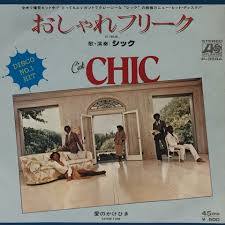 Dec. 8, 2018 9:00-11:00PM
Hits Around the Clock The 70s
on Shonan Beach FM 78.9MHz
出演:人見欣幸
9:00- [top 10 hits of 40 years ago/from Billboards's HOT 100 charts]

 [No.10.]
(Our Love) Don't Throw It All Away
/Andy Gibb
 [No.9.]
Sharing the Night Together
/Dr. Hook
 [No.8.]
 [No.7.]

 [No.6.]
I Love the Nightlife (Disco 'Round)
/Alicia Bridges
 [No.5.]
 [No.4.]
I Just Wanna Stop
/Gino Vannelli
 [No.3.]

You Don't Bring Me Flowers
/Barbra Streisand & Neil Diamond
 [No.2.]
MacArthur Park
/Donna Summer
 [No.1.]
 [Christmas songs pt.1.]
new edition/the highest debut: no.78.]
Please Come Home for Christmas
/Eagles
 [album pick up: Jazz /Queen]
Mustapha
Fat Bottomed Girls
Jealousy
Bicycle Race
If You Can't Beat Them
Let Me Entertain You
 [Christmas songs pt.2.]

Merry Xmaz Everybody
/Slade, '73.
Father Christmas
/The Kinks, '77.
 [album pick up: Darkness on the Edge of Town /Bruce Springsteen]
Promised Land
Factory
Streets of Fire
 [Christmas songs pt.3.]

Jingle Bells
/Don Charles presetns The Singing Dogs, '55.
-hit song on Christmas charts of the early '70s-
人見 "Hit Me!" 欣幸, '18.